European Head Office of International Trading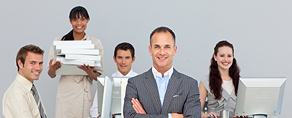 Lite Lion Europe serves European retail and wholesalers. The whole range on Chenise industrial production is available easier than ever. No matter in what sector of market/production/business Your company operates, we are able to offer comprehensive and reliable service from projecting and developing to destination logistics.

With the help of our main office in Hong Kong, Lite Lion (HK) Trading Ltd, we are able to offer You all possible and impossible products accompanied with highly professional service.
Offered Services
- cooperation mapping




- product search




- pricing




- delivery times and freight clarification




- purchase agreements




- invoicing




- transportation arrangement




- cargo tracking




- freight forwarding and customs clearance assistance




- after-sale supervision




Business Development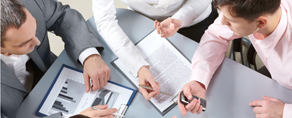 Far east trading culture still differs from Western pattern in many ways. Ethnical differences, language barrier, documentation and licencing, freight and customs formalities and many other small details often cause time and profit losses. To obtain the inner knowledge lasts years, but still suprises are possible. So, why don't You deligate the boring routine away? By concentrating on Your own creative work and optimizing the time usage, You will multiply your profits. We will free You from routines and offer the best possible results through our inner logistics. While buying through us, Your company buys with the manufacturer prices, and You still benefit from full service we provide.

About us
Lite lion Europe is established to bring our services closer to european client.

Our office is based in Tallinn.

We are the authorised representative of Lite Lion (HK) Limited.

Our team members are experienced international trade experts. Through the wide network of partners, we are able to offer comprehensive service incl. logistics, forwaring, cutoms clearance, stocking and etc.

We are ready to operate with a very short notice. Our team is multilingual.

Our negotiation table is ready. Welcome!